About the Company
L. Mitchell Ginn and Associates, Inc. is a residential design firm specializing in custom, traditional American and European home design. Mitch began his professional design work in 1985 after having worked for W.L. Corley of East Point, Georgia.
Atlanta's Southern Crescent of Coweta, Troup, Fayette, and Henry Counties makes up the majority of the firm's custom work. However, vacation homes located along many Southeastern beach and lake shorelines have been designed by the company as well. L. Mitchell Ginn and Assoc. complete between 150 to 200 projects a year.
In 2003, the company began producing stock plans in addition to their custom plan projects. Many of these stock plans have been featured through the years in Southern Living Magazine and Southern Living House Plans Magazine.
The company has designed several "Street of Dreams" homes in the Atlanta area throughout the years, and also designed the 2006 Southern Living "Idea House" in Charleston, South Carolina.



About Mitch Ginn
Mitch was born in Queenstown, Maryland in 1960. Before his first birthday, his family moved back to the family farm of his great-grandfather in rural Elbert County, Georgia. The Ginns have roots in Elbert County dating back to the late 1700's, having migrated to the area from North Carolina during the time of the American Revolution.
Mitch is a descendant of Henry J. Ginn, one of the eight "Ginn Boys of Elbert County" who along with his brothers fought for the State of Georgia in the American Civil War. Five brothers volunteered for the infantry and the other three joined the cavalry, with one of the brothers being in the ranks of soldiers present at General Lee's surrender at the Appomattox Courthouse in 1865.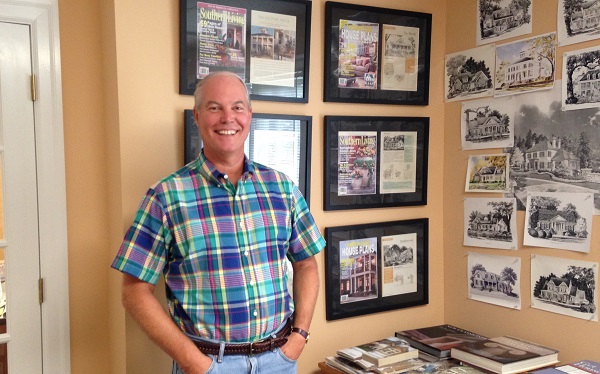 Mitch graduated from Georgia Tech with a Bach. of Science in the field of Architecture in 1982, and received his Masters of Architecture from Georgia Tech in 1985. He is married to the former Mary Jane Clenney of Elberton, Georgia. The newlyweds moved to Newnan, Georgia in 1987. They now have three adult children. Mitch and his family are members of First United Methodist Church of Newnan.




About David Van Drew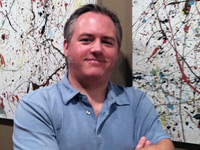 David is a 'local' to Newnan, having lived around the area since shortly after birth. He attended The Heritage School in Newnan and was a graduate of Newnan High School. Upon graduation, he enrolled in West Georgia College in Carrollton, GA so he could remain close to the responsibilities he had working with his Grandfather, James Rider. He gained drafting experience working with Scott Colomb, Landscape Architect. Scott referred David to Mitch, citing his recently acquired skills, and also the artistic insight he honed in college. Having worked with Mitch since late 2005, David has become the Office Manager. His duties range from drafting & project research to meeting with clients. He is married to Christy, also of Newnan, and they have 2 children.
During his time at West Georgia College (now University of West Georgia) David became involved in Photography, and as a result obtained a BFA in Art with Photography as his area of concentration. Since graduating in 1997 he has pursued photography in various forms. Currently David is focused on traditional Black and White photography and has a darkroom at his home where he prints fine art prints from the various negatives he has made over the past 15 years.